Unido Enterprise Platform
Unido Enterprise Platform (EP) enables individuals, small business, crypto-native businesses, asset managers and digital banks, to seamlessly manage and invest their crypto assets in a seamless, secure, and intuitive way.
It's the first of its kind product to deliver efficiency, security, and agility for the custody crypto assets whilst creating a bridge for enterprise to interface with DeFi networks while remaining compliant with licensing and regulatory requirements.
Unido achieves this by providing an extensive suite of crypto banking, trading and payments services which can be accessed through a user-friendly, centralized Dashboard. The Dashboard is the control panel for the system and provides oversight and administration of customers, their wallets, and all other related crypto assets in one place.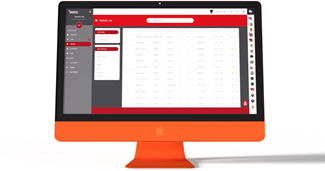 Through this Dashboard, the users have access to several key features within the platform:
Enterprise Crypto Banking Suite - business banking portal enabling enterprises to seamlessly manage their day to day operations and capital expenditure

Payment and transfer of digital assets (for payroll, suppliers, etc.)

Multi-user wallet management - create, assign and manage enterprise wallets

User Governance Tools providing custom access rights, transfer requirements

Analytics and Reporting providing financial transaction activity, trends, and more

Intuitive and simple to use interface

Interoperable, modular architecture

DeFi Vault Access: multi-signature enterprise wallet that acts as a DeFi vault to store, manage and invest crypto assets securely

Unido's enterprise-grade custodial wallet provides a secure and integrated bridge into several DeFi investment vaults such as UniSwap, Balancer, and Yearn Finance. By accessing this feature, the user is able to access a centralized comparison dashboard of the available investments in the DeFi ecosystem, potential returns and may subsequently decide to deploy idle crypto assets into a DeFi network, benefiting from the extra financial returns this is likely to provide:

Overview of available DeFi investment options to allocate capital

Integrated bridge to DeFi services

Simple application interface to deploy funds

The dashboard provides an integrated view into the financial performance of deployed assets and advanced analytics, allowing the firm to not only manage but invest its liquid crypto assets.

Portfolio performance dashboard providing detailed reporting on asset performance

Governance & Security: allowing enterprises to securely enter DeFi in a way that meets their security, compliance and regulatory needs.

Unido EP offers a host of user management and security tools to provide peace-of-mind with cutting edge security and prudent regulatory compliance

Easily view details of wallet holders, and act to suspend accounts to assist in end user security and protect your entire network

Secure, networked appliance with "write only" privileges.
Unido EP is available off-the-shelf and is also offered as a "Whitelabel" product, with extensive options for configuration, interoperability, and presentation.
Designed for a variety of enterprise clients requiring crypto banking, asset management, and custodial services with a fully integrated wallet solution, Unido EP is a full-featured, 100% software-driven solution for digital asset custody, investment, and trading.
At its heart, the Unido's Ecosystem utilizes its proprietary key signing technology to provide it to any application built on top of it.
Security: enterprise-grade security that meets compliance and regulatory standards

Interoperability: blockchain-agnostic architecture that can be applied to any on-chain use cases (crypto assets, data assets)

Flexible governance: customizable governance ensuring on-chain assets can only be accessed by permitted parties;