How to acquire UDO on Uniswap
This user guide explains how to acquire UDO using MetaMask and Uniswap. Please note that you are able to acquire UDO using a variety of exchanges, wallets and trading platforms. However, just for purpose of this guide, we will be using MetaMask and Uniswap.
What is Uniswap?
According to Uniswap's whitepaper, "The Uniswap protocol is a peer-to-peer system designed for exchanging cryptocurrencies (ERC-20 Tokens) on the Ethereum blockchain. The protocol is implemented as a set of persistent, non-upgradable smart contracts; designed to prioritize censorship resistance, security, self-custody and to function without any trusted intermediaries who may selectively restrict access."
What pairs for UDO are supported?
Currently, there are two supported UDO pairs: UDO/USDC and UDO/ETH.
Step 1 - Acquire ETH
UDO can be purchased easily if you have some ETH. If you have ETH, you can go to step 2, otherwise, follow these steps to acquire some ETH.
To streamline the process, use the Metamask "Buy" function by downloading the MetaMask web extension. Go to http://metamask.io and click "Download" and then set up your account.
Select "Buy"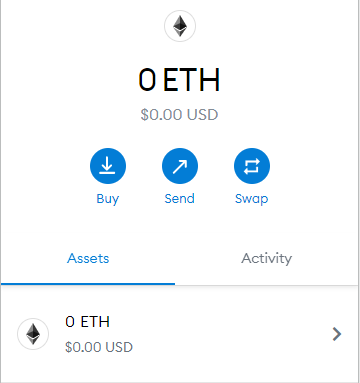 Then select which Deposit Ether option works best for you.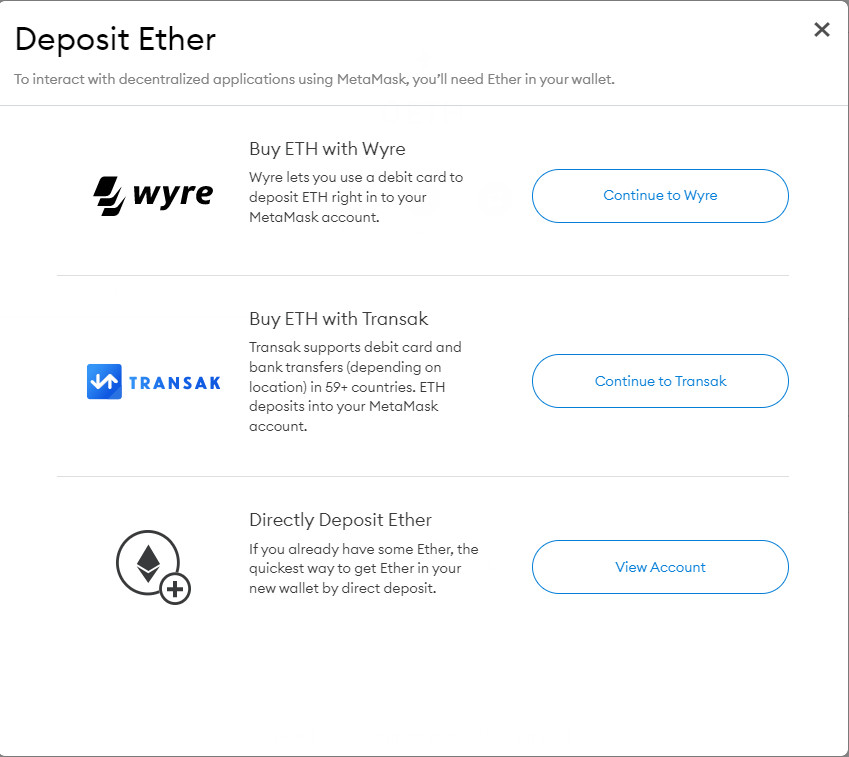 Enter the amount of ETH you would like to purchase in a fiat currency.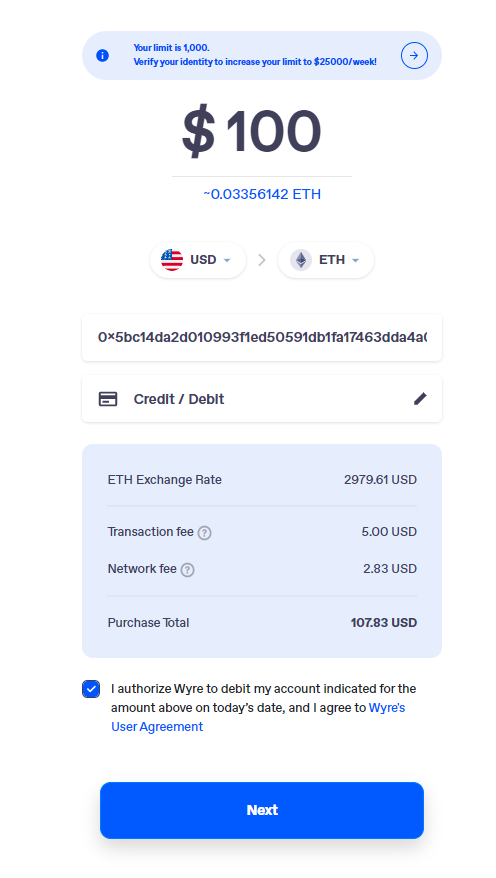 Select your payment method, enter your payment information and submit.
Alternatively, set up an exchange account. There are numerous options available globally, just select which one is best for you. Some examples of exchanges are Binance.us, Crypto.com, Coinbase.com, etc.
Once you complete your account set up you will need to transfer funds into your exchange account. From there, while on the exchange you selected, you will need to buy ETH or any ERC20 supported token. To do this, search for the token, select "Buy" and enter the amount you would like to purchase.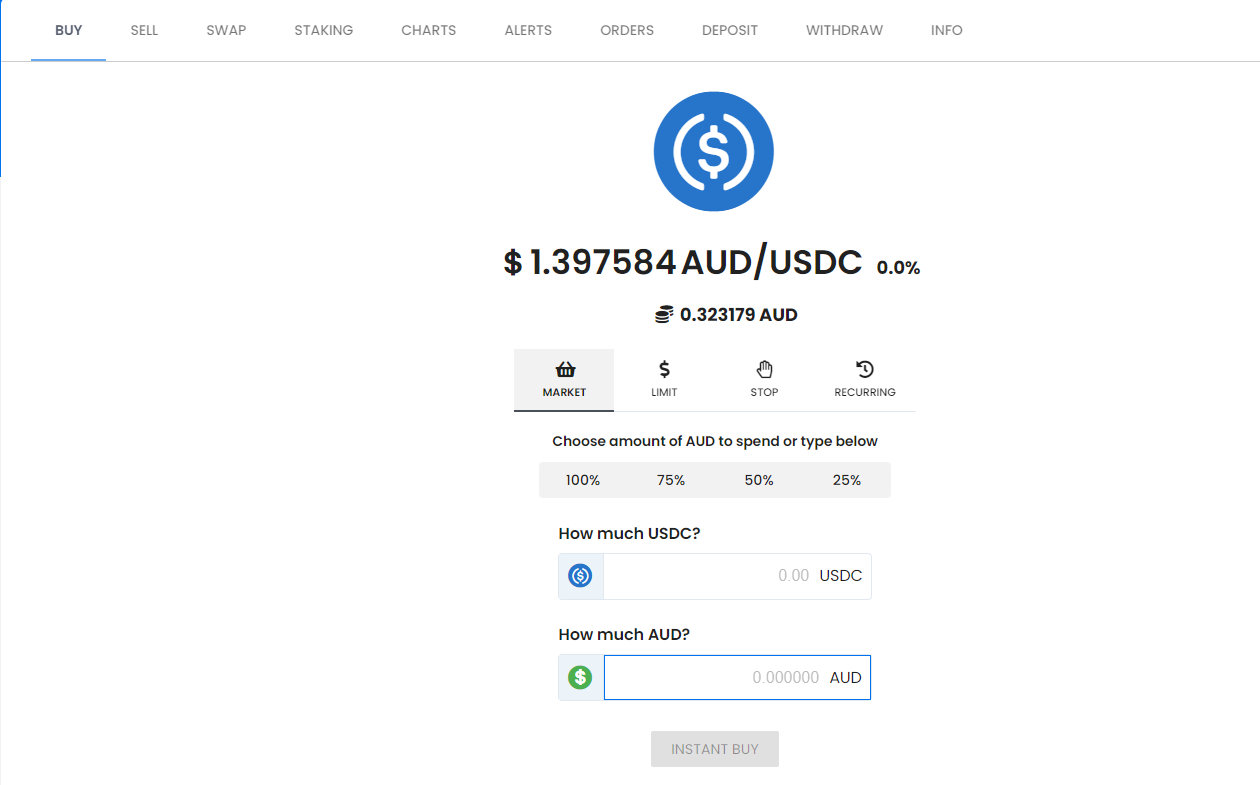 Step 2 - Place ETH in wallet (if not using MetaMask)
Once you are holding ETH or an ERC supported token, you will need to transfer that into a personal wallet if you did not purchase your ETH through a personal wallet provider.
Again, there are many options available to you. Just choose the one that best fits your needs. Download a wallet provider and go through the sign-up process.
To transfer the funds you will need to go back into your exchange account (Binance etc.) and select your purchased ETH or ERC20 supported token, then select the option to withdraw.

Once there, you will need to nominate your Withdrawal Address. Your withdrawal address is the address associated with your personal wallet. You will have the option to copy this address and add it to your exchange.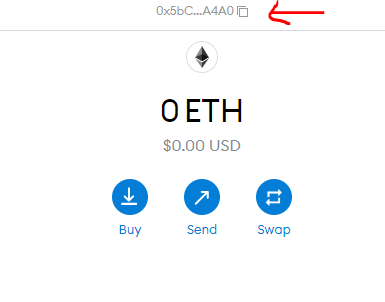 Then you may have some verification steps for security.
Lastly, you select the amount you would like to send from your exchange and make sure you have the correct wallet address. Then simply withdraw the funds from your exchange ETH wallet into your personal wallet.
Step 3 - Swap ETH for UDO
Now that you have the ETH or ERC20 supported token in your wallet, you need to choose one of the following options where UDO is currently traded:
Gate.io

Uniswap.org

Pancakeswap.finance

Bibox.com
I am using Uniswap.org in this example because there is no need to create an account and you can simply go to "Launch App" in the upper right-hand corner. After you have launched the app, select "Connect Wallet" in the upper right-hand corner of the app screen.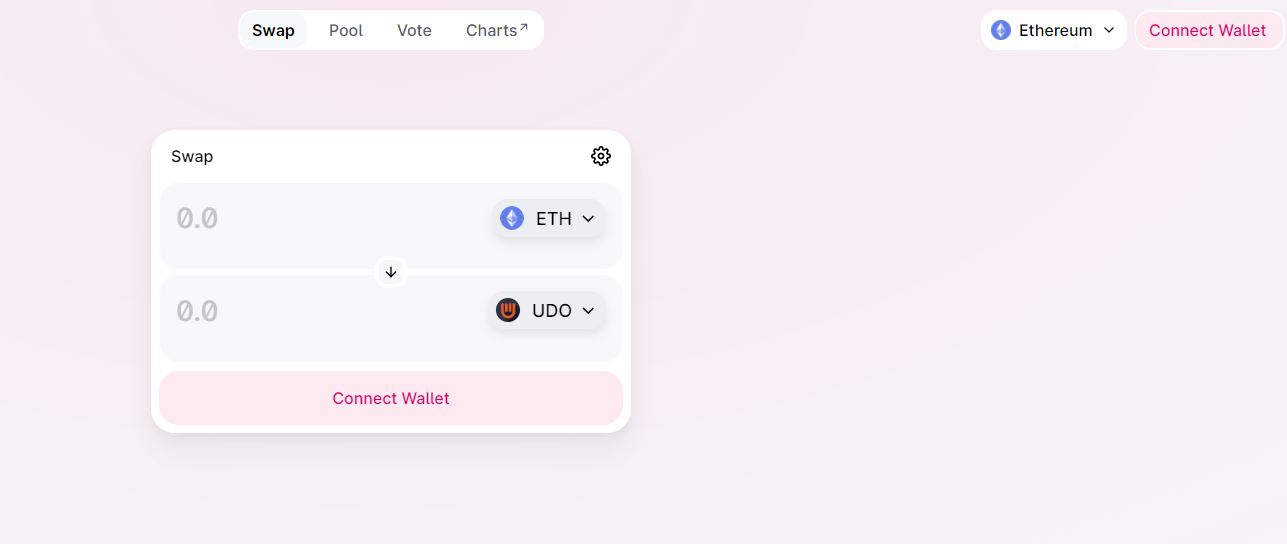 After selecting "Connect Wallet," you will be prompted to select your wallet provider from a menu.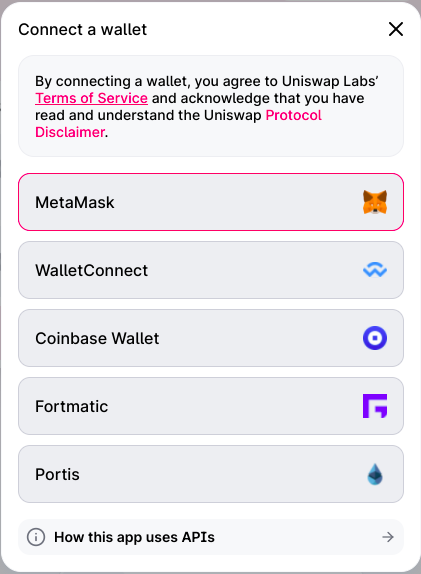 Simply select UDO pairs you would like to swap either ETH/UDO or USDC/UDO. Please note you may need to "Import" UDO after searching for the token.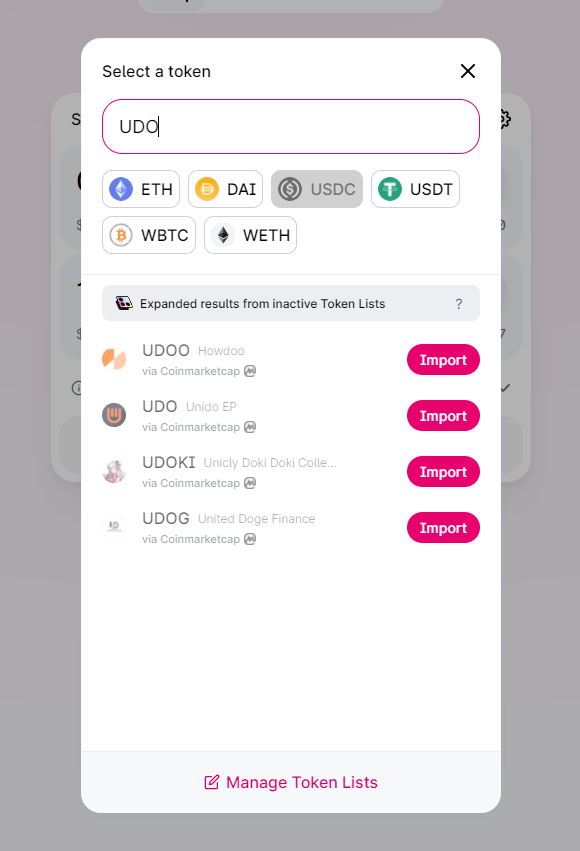 Enter the amount you would like to swap.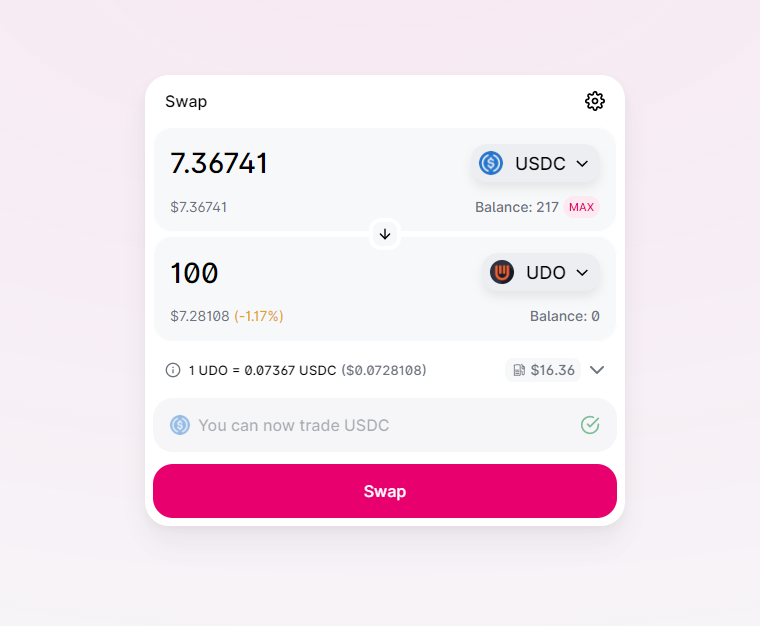 Follow the prompts to allow the swapping site access to your wallet where you have the ETH or ERC20 supported token held and sign the transaction.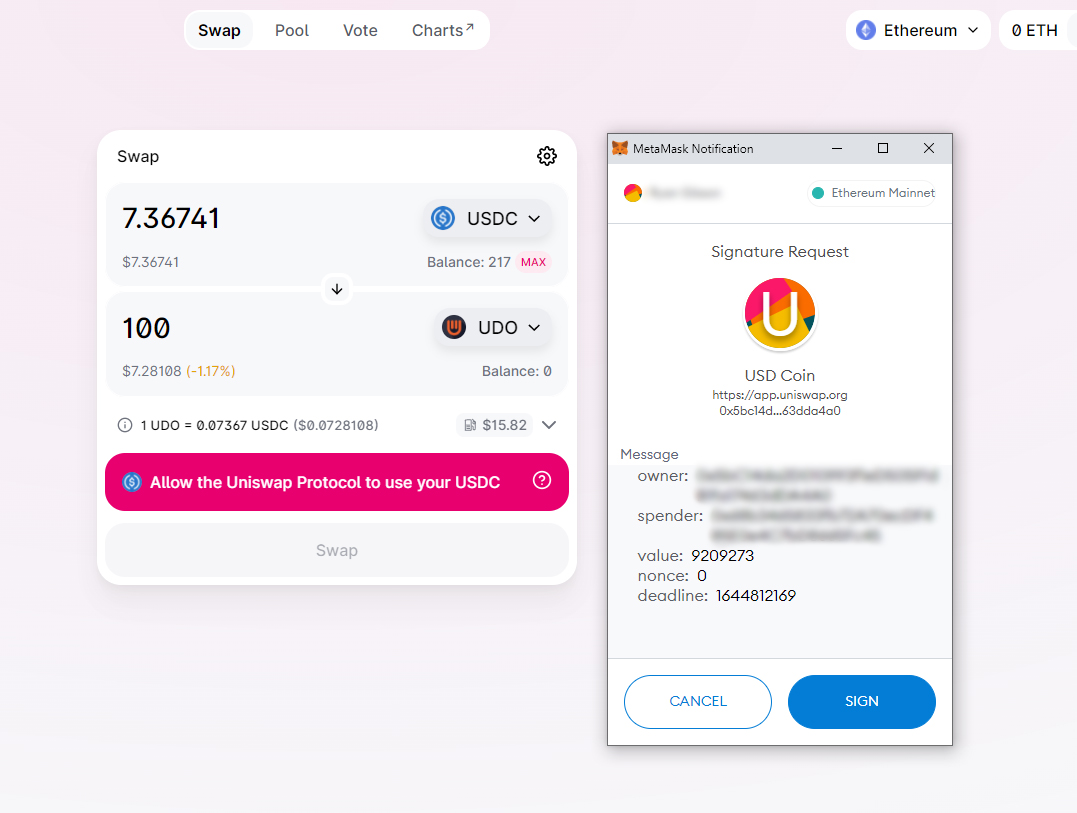 You now have successfully swapped ETH/USDC to UDO in your personal wallet.
About Unido
Unido offers enterprise-level crypto custody solutions for SMEs, sophisticated corporations and institutions that want to leap into crypto, invest in DeFi and provide crypto access to their customers.
Our technology is based on a state-of-the-art fragmented private key-signing engine that enables enterprises to distribute transaction signing at the blockchain level. That, combined with our user-friendly dashboard and point-and-click business tools, provides enterprises with the level of corporate governance workflow and security they require to confidently do business on the blockchain.
About Unido EP
Unido EP takes the complexity and expense out of asset management for organizations with sophisticated corporate governance needs. Our patented, end-to-end platform seamlessly automates corporate governance, custody and digital asset management so you can securely store, manage and invest in crypto without massive overheads.
Unido EP comes with a web-based dashboard and a decentralized application (dApp) featuring a robust set of DeFi tools, easy-to-set-up authority regimes and iron-clad security. All of this is inside a complete digital asset management platform, built with financial institutions in mind but tailor-made for any organization or individual's needs.
Learn more: