The rise of crypto native enterprises
In more recent times, cryptocurrency has seen the emergence of a new use case that's much more in line with business operations as opposed to the "buy and hold" nature of asset managers. The maturity of the blockchain sector has resulted in an increased amount of "crypto-native enterprises" - organizations whose main business stems from providing services and products to the crypto ecosystem and thus manage their whole financial activity using stablecoins such as USDT. In these enterprises, crypto is used on a daily basis for receiving payments from clients, paying operational costs, salaries and taxes, and any other operational transactions.
Both crypto native enterprises and crypto asset managers are in urgent need of an end-to-end platform that provides enterprise-grade security and flexible governance structures in an easy-to-use format. Further, as the gap between traditional finance and blockchain narrows, more opportunities are arising to allow these enterprises to generate additional returns by deploying their idle assets through Decentralized Finance (DeFi).
DeFi incentivizes investors to lend crypto assets in exchange for interest payments. This opportunity to earn interest has attracted investors to platforms at an exponential rate since their inception, with the amount of value locked in De-Fi rising over 1,500% to over $12 billion in 2020 alone¹.
Crypto asset management solutions are already portfolio management for retail investors - however, the needs of crypto native enterprises and asset managers differ significantly.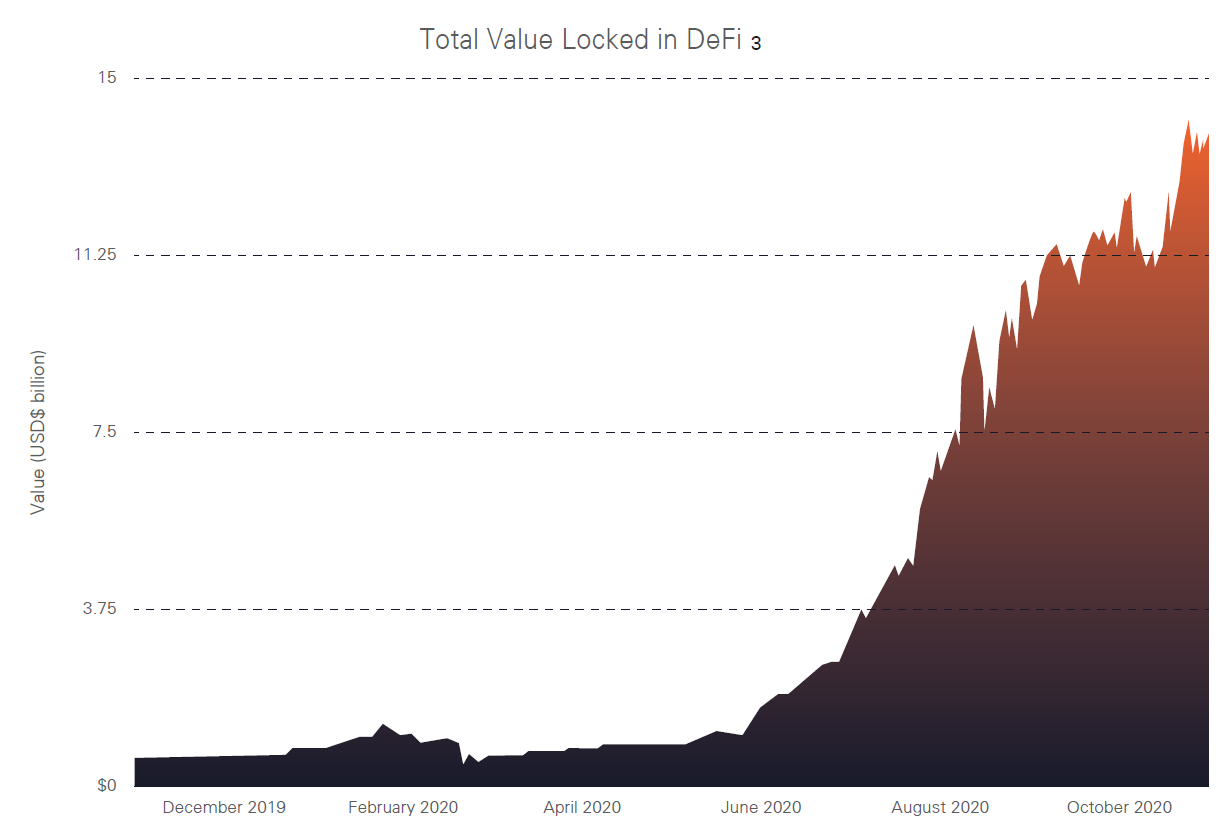 Crypto asset management solutions are already easy access and portfolio management for retail investors - however, the needs of crypto native enterprises and asset managers differ significantly